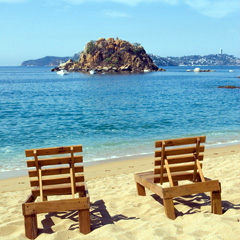 Located at the center of Acapulco Bay, just a 25-minute drive from the International Airport and steps away from Costera Miguel Alemán boulevard, Gamma Copacabana is right in the heart of Zona Dorada, near the Acapulco Golf Club and surrounded by a wide array of tourist attractions.
With direct access to the bay, the hotel allows guests to swim in the its warm waters, and witness its famously colorful sunsets. Because of its excellent location, it offers the possibility to visit iconic spots such as La Quebrada ¿only 15 minutes away¿, or classic beaches like Roqueta, Icacos, or Cici, as well as ecotourism sites and water parks. Stroll along La Costera, where you¿ll find endless options to buy local crafts or enjoy the amazing nightlife that only a place like Acapulco can offer.
Acapulco
Hoteles GAMMA en Acapulco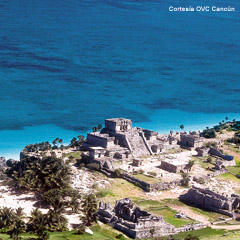 Gamma Cancún Centro is located on one of the most popular thoroughfares in the city. It is only 20 minutes from the Cancún International Airport and a few blocks away from the bus station and government offices. It is also just five minutes from the main Hotel District and public beaches and 20 minutes from the Cancún International Convention Center.
Cancún
Hoteles GAMMA en Cancún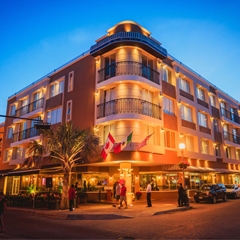 Ubicado en el noroeste de México, Mazatlán representa un lugar lleno de tradiciones y color, lo que lo hacen por sí solo un sitio que te permite vivir y disfrutar momentos invaluables. Fundado en 1531, este municipio representa la segunda localidad más importante de Sinaloa. En cada rincón podrás descubrir la esencia de Mazatlán, lo que hará que tu viaje sea inolvidable. Disfruta y conoce por qué este puerto es uno de los destinos turísticos de playa más importantes de México.
Mazatlán
Hoteles GAMMA en Mazatlán