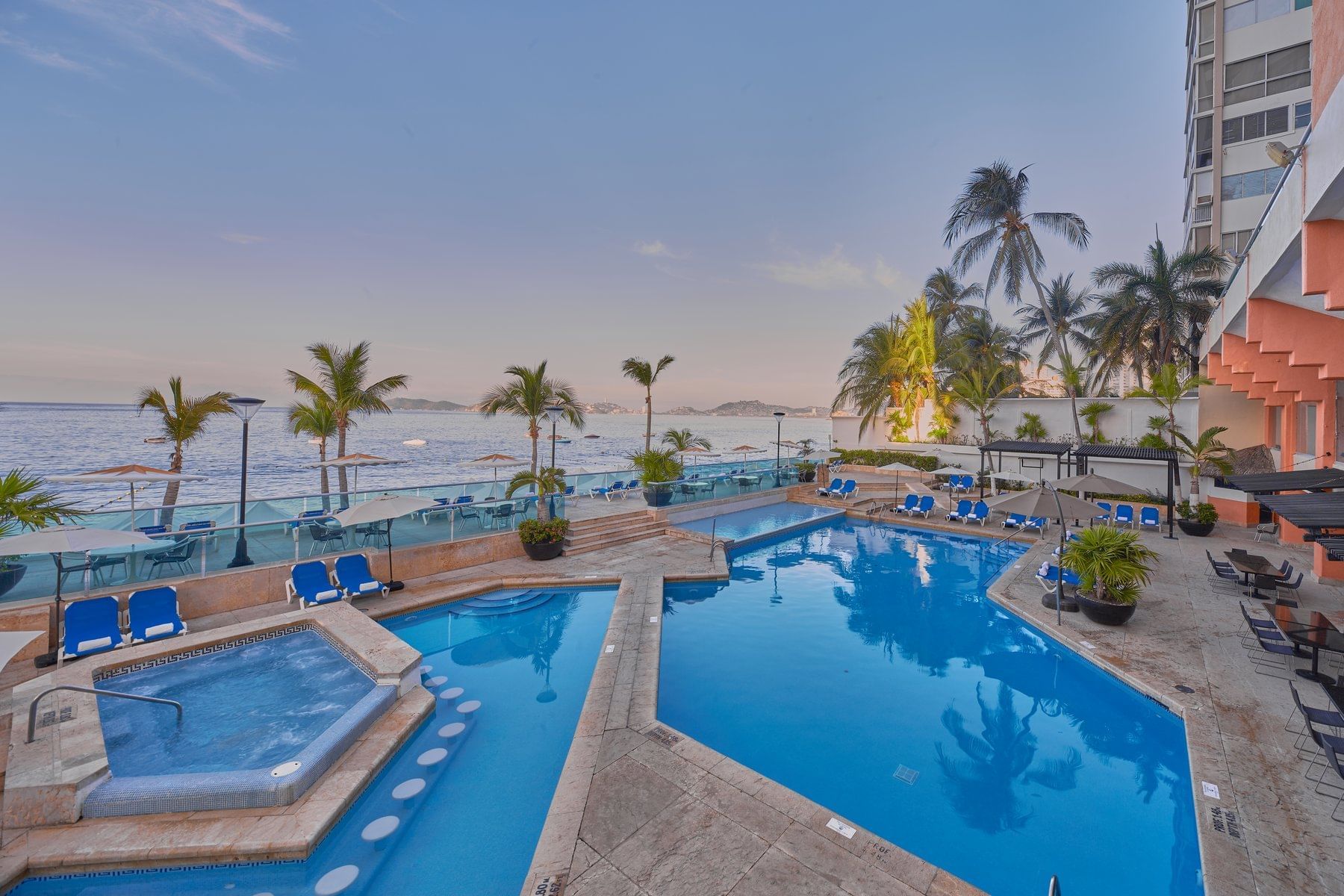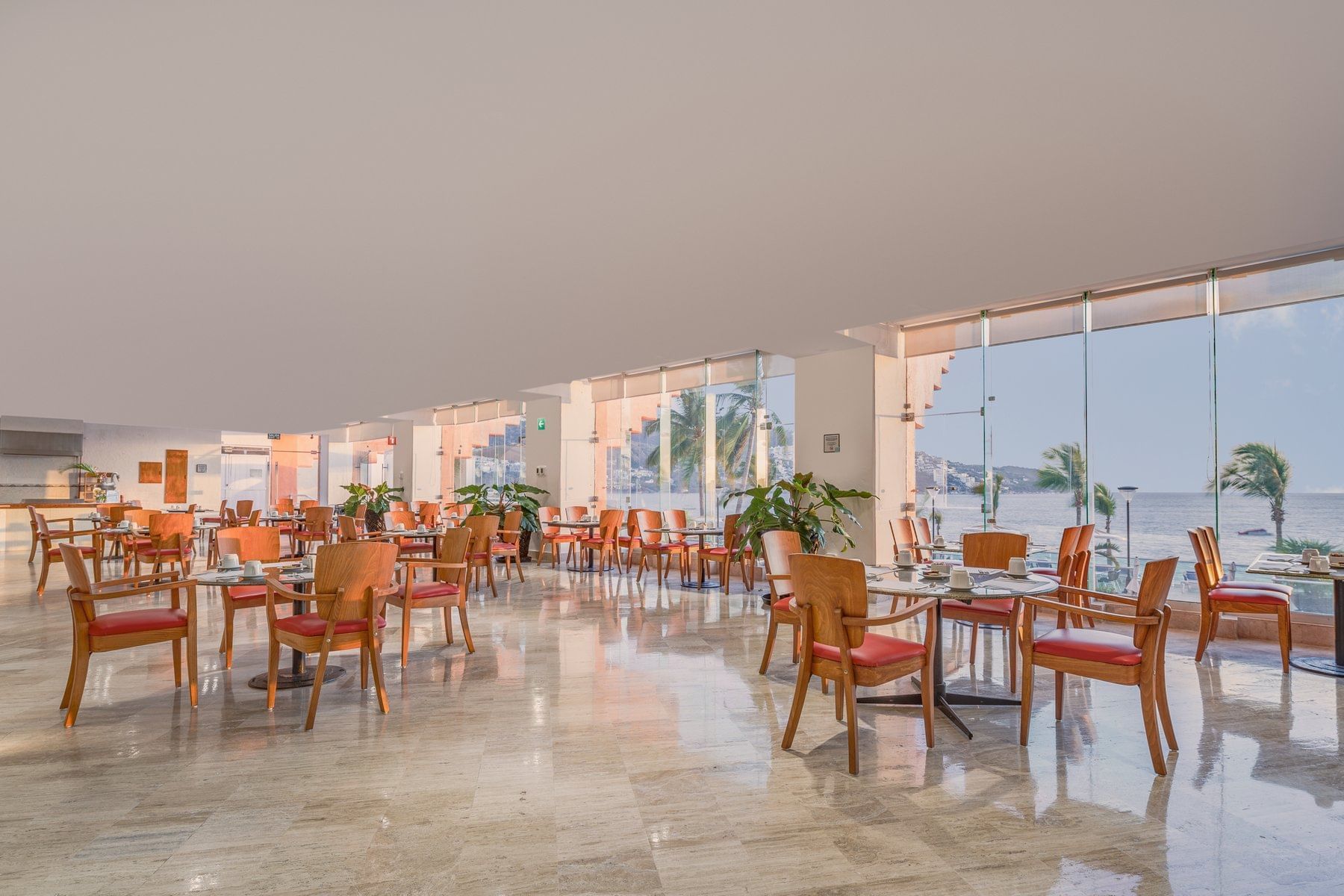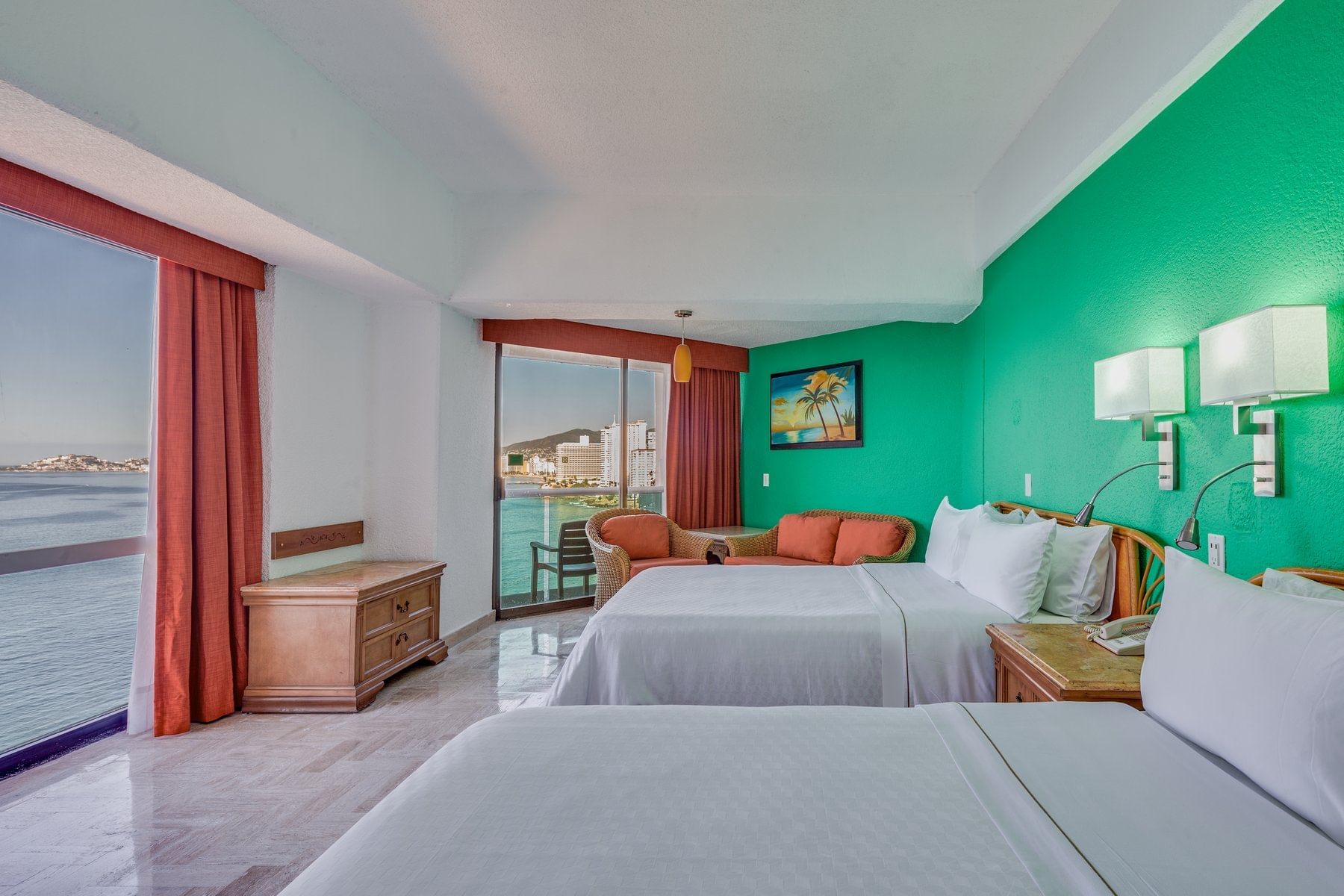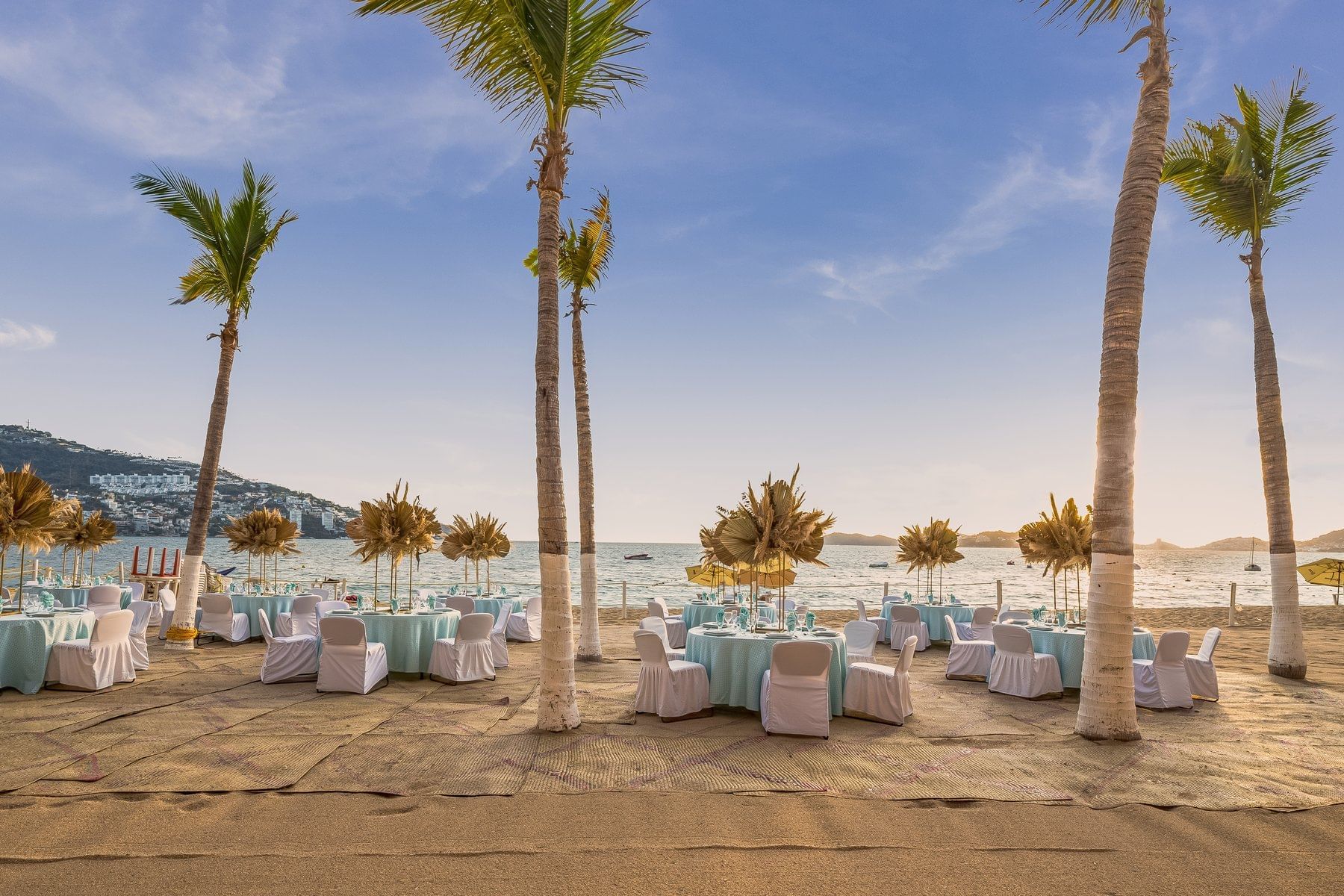 Gamma Acapulco Copacabana
At Gamma Acapulco Copacabana we offer endlessly charming and unique experiences
With Gamma you will enjoy a memorable experience at every moment, in every space, and in every travel destination. Discover the essence and magic of the city by staying at Gamma Acapulco Copacabana. This city offers a glimpse of México at its most charming, with its unique personality and regional details.

Our hotel in Acapulco Copacabana features warmth with a local flavor. You will be fascinated by new and authentic experiences in locally influenced spaces that highlight traditional richness. Staying at Gamma Acapulco Copacabana will allow you to get to know the destination in detail, since we are located in the center of the Bahía de Acapulco in the Zona Dorada, 25 minutes from the international airport and minutes from the Miguel Alemán coast, very close to the Club Golf de Acapulco.
The experience of your trip begins here; let us pamper you with 431 comfortable rooms, two restaurants, Copa Grill, Café Zuco, a bar, a pool, room service and event venues.
Experience everything that is so fascinating about México and its people at Gamma Acapulco Copacabana. Embrace every detail of this trip through incredible moments and photos, and create memories that last forever.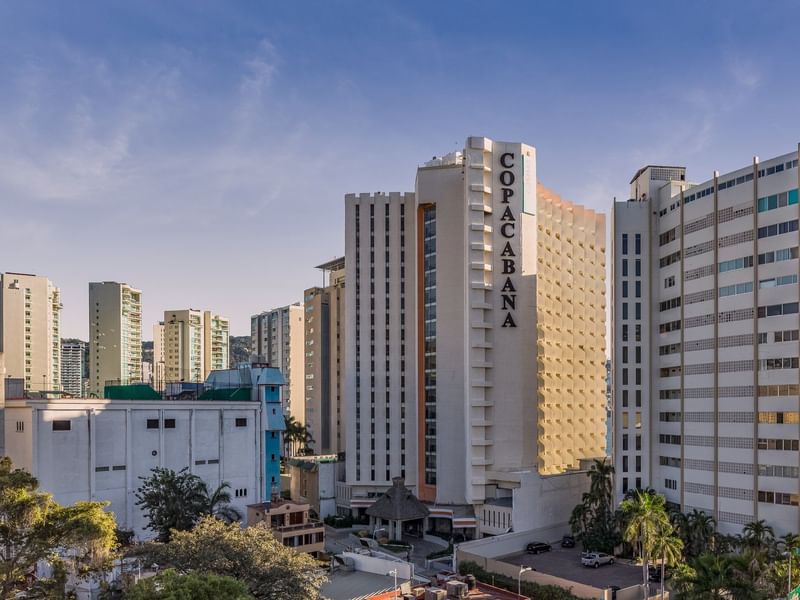 Excellent stay, rooms were and comfortable, clean rooms and hotel and all staff was taking covid precautions, will be definitely be coming back as soon as we can , we felt safe with all the precautions taking by the staff.
Thank you
Very nice and clean ocean view room with comfortable bed
Ocean front hotel with beach services even got a massage on the beach centralized location with restaurants and bars within walking distance .Will definitely stay here again I recommend it for families and couple's.
The food is very good! Homemade style and I'm feel like in my country! The prices are good and the drinks are so fantastics I will go here anytim becas Joyce loves to est Cuban food. Can't wait to come back
OFFERS & PACKAGES
Staying at Gamma provides authentic cultural encounters in every destination through cuisine, history and traditions. You'll enjoy endless experiences.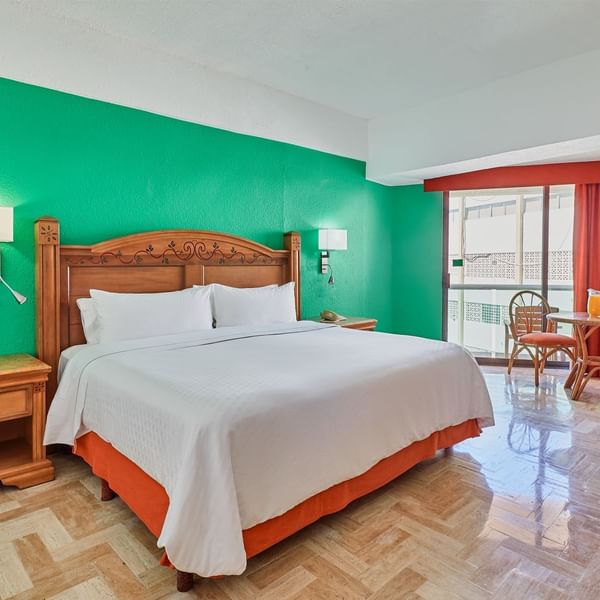 Deluxe King
Enjoy the charm of this comfortable room, which invites you to rest fully with a King Size bed and partial or full views of the sea.
Amenities - Hover for info
Amenities - Press for info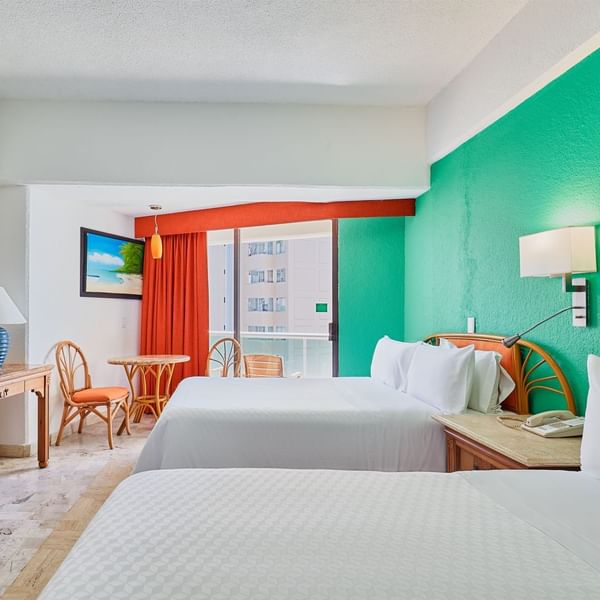 Deluxe Double
Ideal for sharing, this spacious room offers you charming spaces with local accents so you can fully enjoy your stay.
Amenities - Hover for info
Amenities - Press for info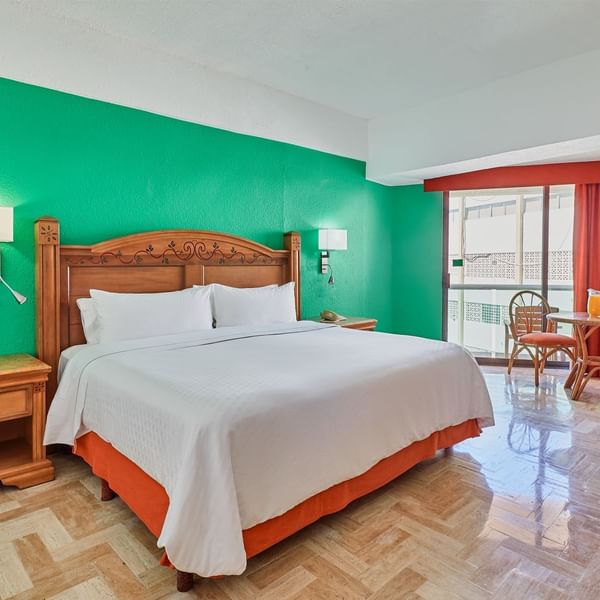 Deluxe con Cocineta King
Fall in love with the local magic in this exclusive room and enjoy a unique stay. Let us pamper you and enjoy comfortable amenities.
Amenities - Hover for info
Amenities - Press for info
Highlights
Acapulco is one of the top destinations in México
Located in the state of Guerrero and internationally recognized for having one of the most beautiful bays in the world.
It's famous for its tropical climate, vibrant nightlife, warm hospitality and great tourist attractions that cater to all tastes.
Create lasting memories at attractions including Caleta and Caletilla beaches, La Quebrada, Fort San Diego, Xtasea, La Roqueta Island, Barra Vieja, Puerto Marqués, Pie de la Cuesta and much more.
We have the "All Inclusive" option available for you to spend an incredible vacation with all the comforts at your fingertips.
We also have the "Breakfast Included" modality.