Gamma Morelia Vista Bella
Gamma Morelia Vista Bella
Discover the magic of the capital city of Michoacán at Gamma Morelia Vista Bella, a hotel that opens its doors to offer intimate and familiar experiences in a unique Italian Tuscan-style space that invites you to enjoy an extraordinary stay.
The beautiful gardens and contemporary architecture with finishes in pink quarry stone, wood, and marble make it the perfect place to learn about the city's history and cuisine, with all the comforts you need.
Experience the personality that characterizes Gamma Morelia Vista Bella for a unique trip.
ABC Medical Center, our protocols ally. A leader in medical best practices for more than 130 years, ABC Medical Center, dedicated to caring for their patients' health, has assisted POSADAS in the development of prevention, hygiene, and disinfection protocols that allow the group to guarantee the safety of their staff and guests.
Rooms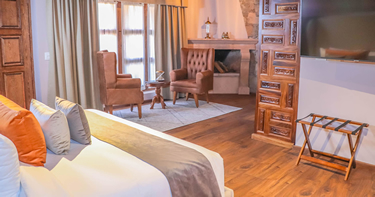 Deluxe Room, 1 King
Overlooking the garden or parking lot, this room equipped with a king-size bed, two nightstands, a reading chair, and ample workspace, is ideal for resting after a stroll through Morelia.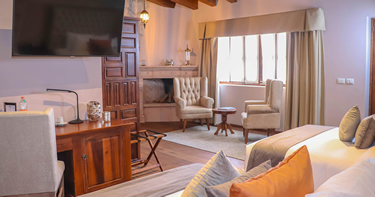 Deluxe Room, 2 Double
A perfect room to share, this room is furnished with two queen-size beds to guarantee a restful sleep for both you and your partner or companion. Furnished with two nightstands, a reading chair, and pleasant workspace, views in these rooms vary and can include the parking lot or a garden view.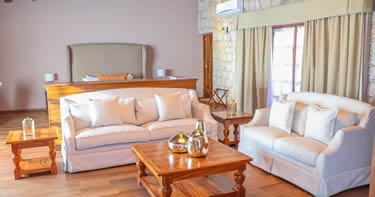 Junior Suite, 1 King
Large room overlooking the garden, king-size bed, full-size room, dressing room, bathroom with jacuzzi and the perfect environment to enjoy Morelia emblematically.