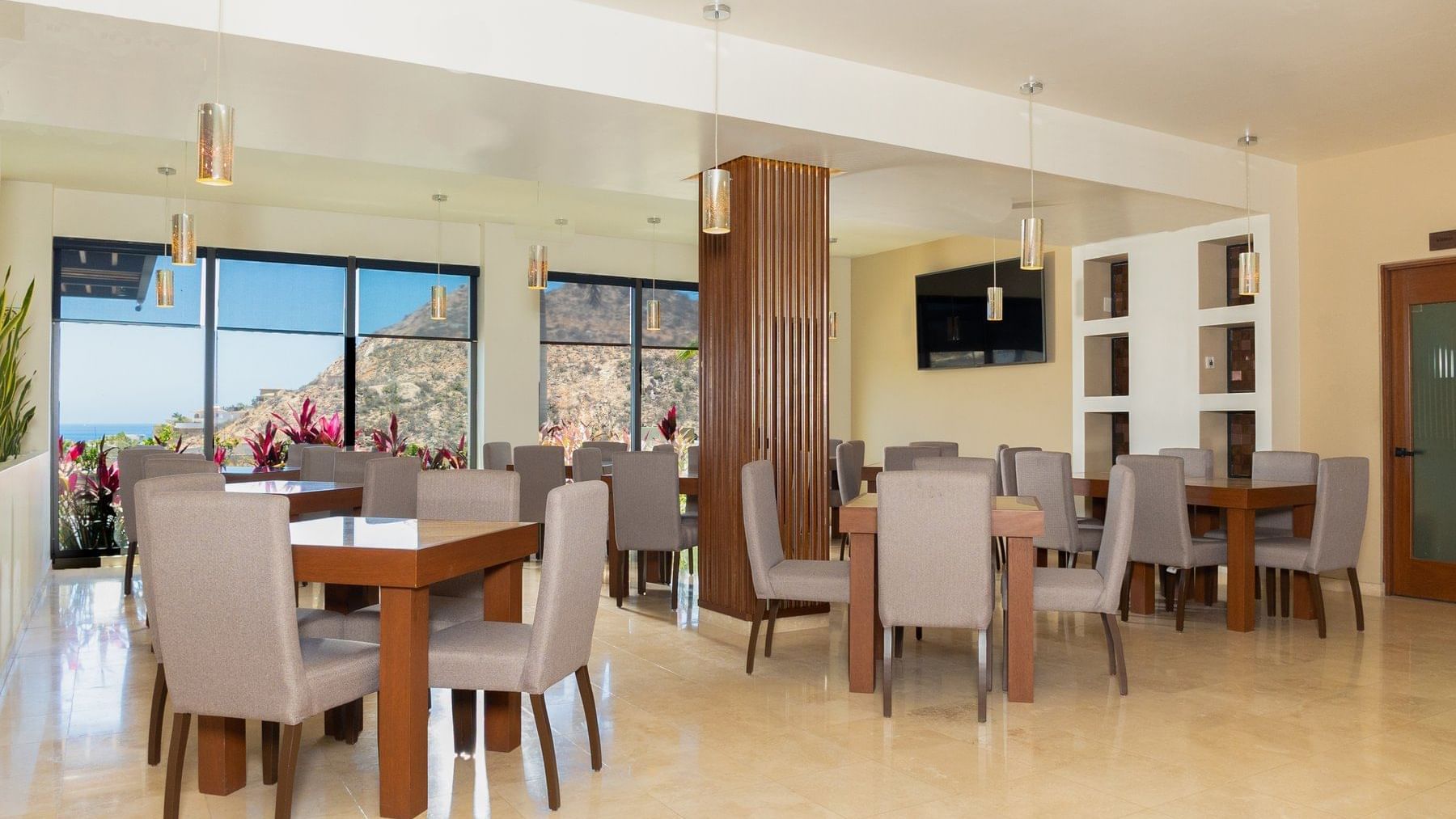 Dining
Savor delicious grilled dishes with a local twist at Gamma Los Cabos
Start your day with our traditional continental-style breakfast, featuring the most delicious regional cuisine at our restaurant Chilayos in Gamma Los Cabos. Later, indulge in local gastronomy at our restaurant Colorado Grill & Bar, where you can savor a variety of grilled dishes in a cozy atmosphere, whether indoors or on the terrace with beautiful views of the Sea of Cortés and the mountains. As the evening approaches, order your favorite drink and enjoy an unforgettable moment at Gamma, where we invite you to savor traditional, local, and international dishes.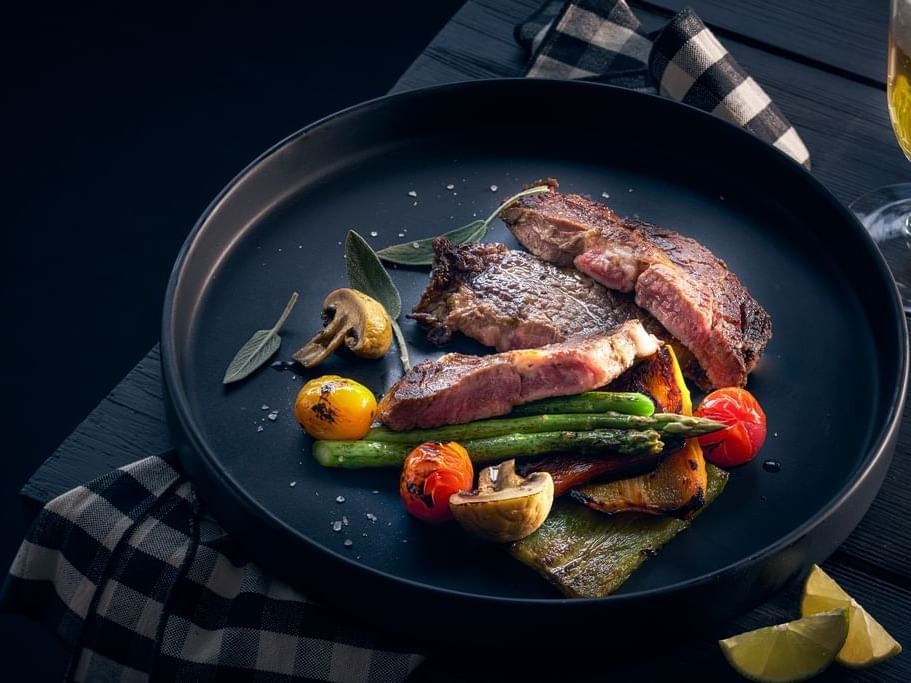 Colorado Grill & Bar
Savor a variety of grilled dishes with regional flavors at our Colorado Grill & Bar restaurant.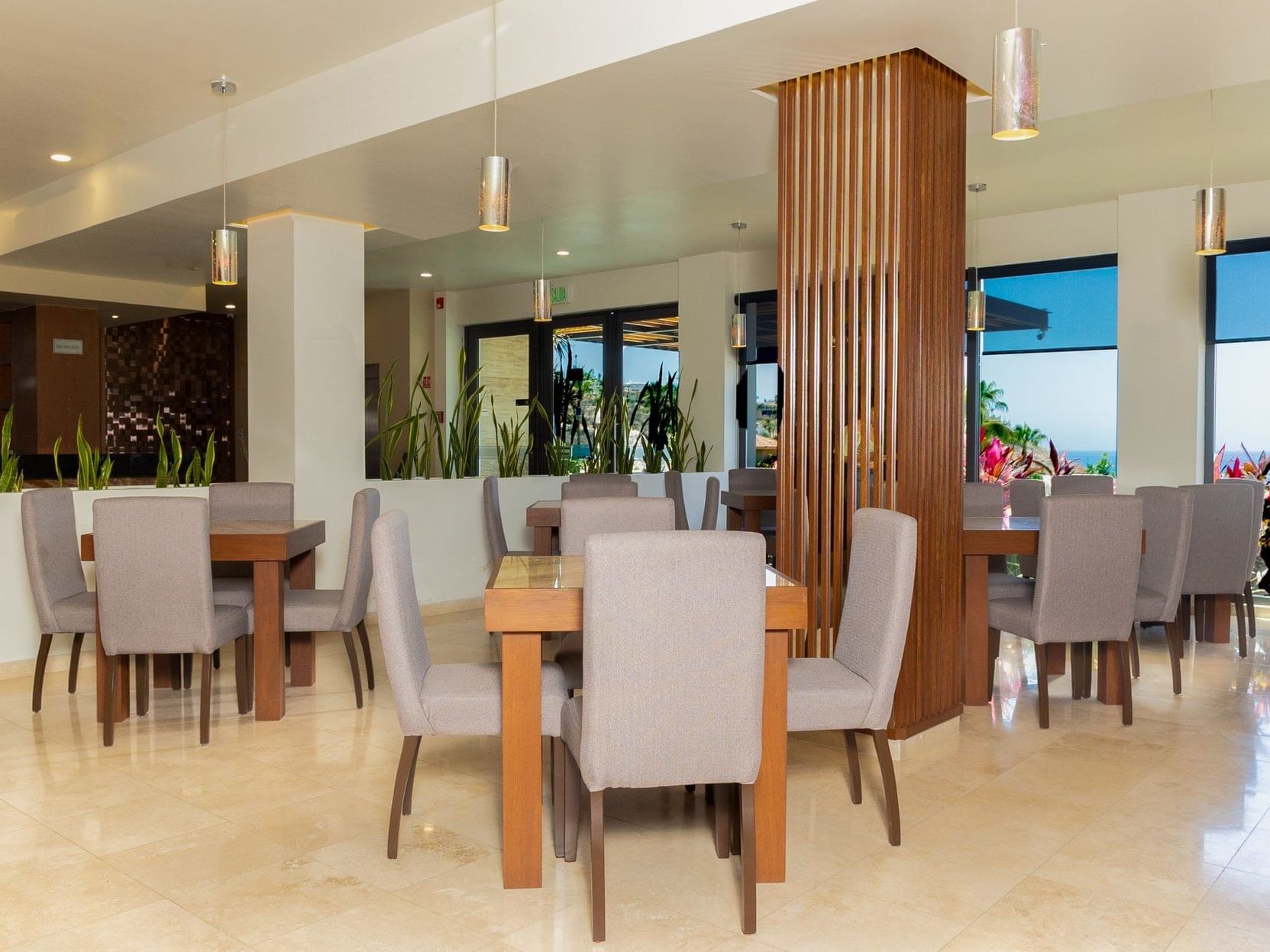 Chilayos
Mexican
Start your mornings with a delicious Continental breakfast, featuring flavors inspired by the local cuisine of the region.