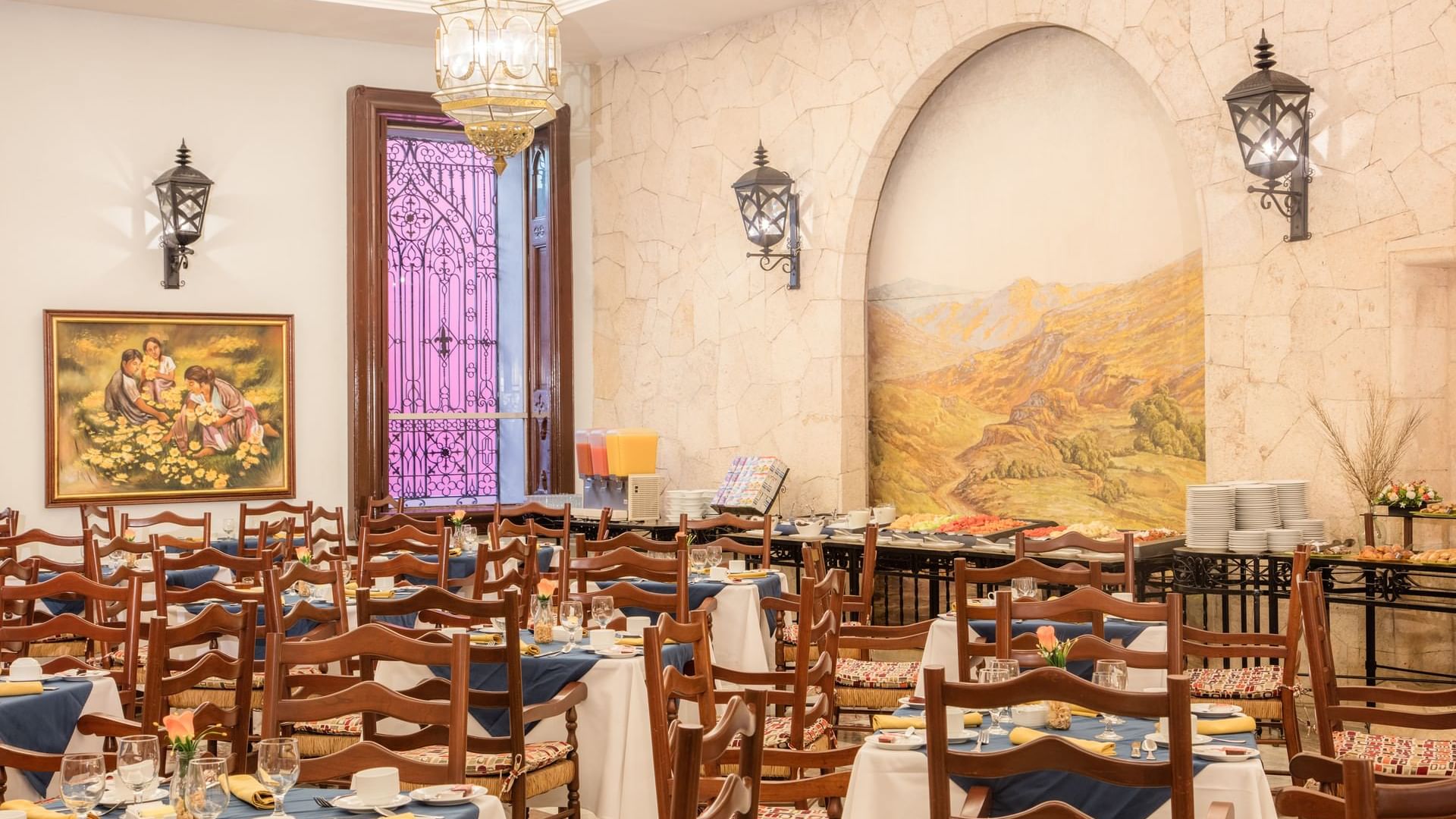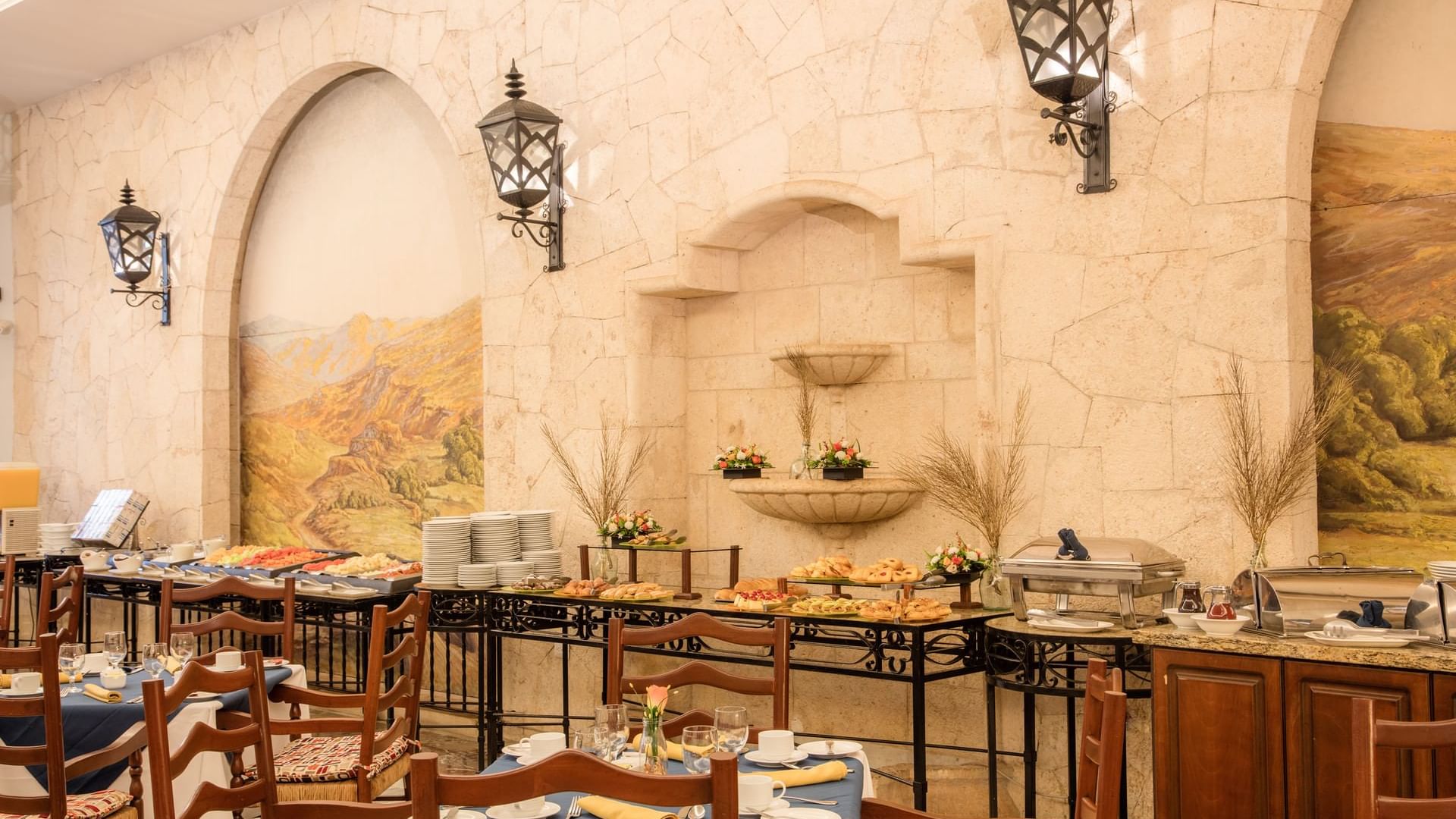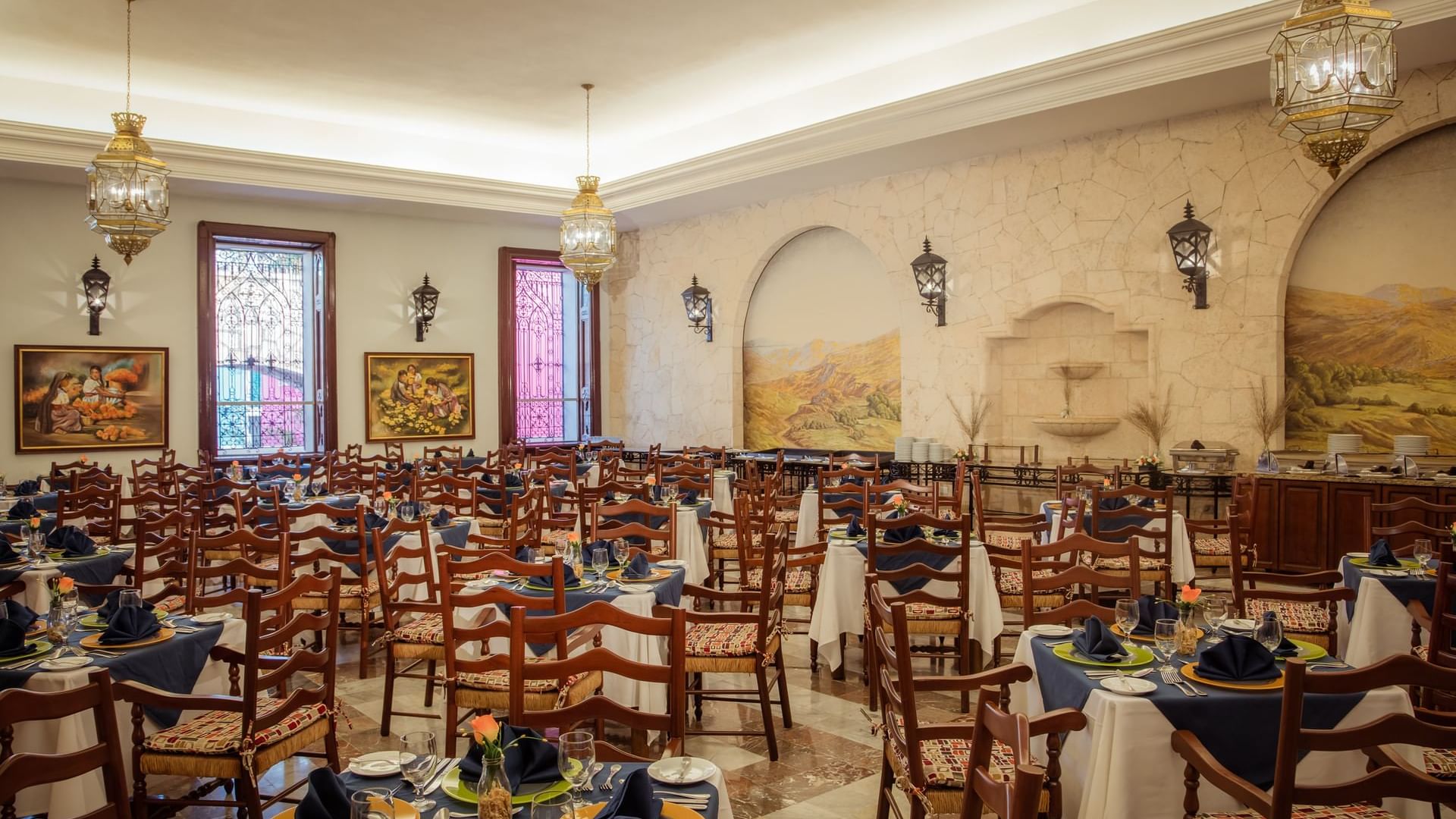 Dining
Savor delicious regional dishes at Gamma Mérida El Castellano
Start your day with our delicious buffet breakfast at our hotel with a restaurant in Mérida. El Salmantino features the cuisine of the region; savor traditional dishes, local and international fare– a true culinary delight in a sophisticated destination.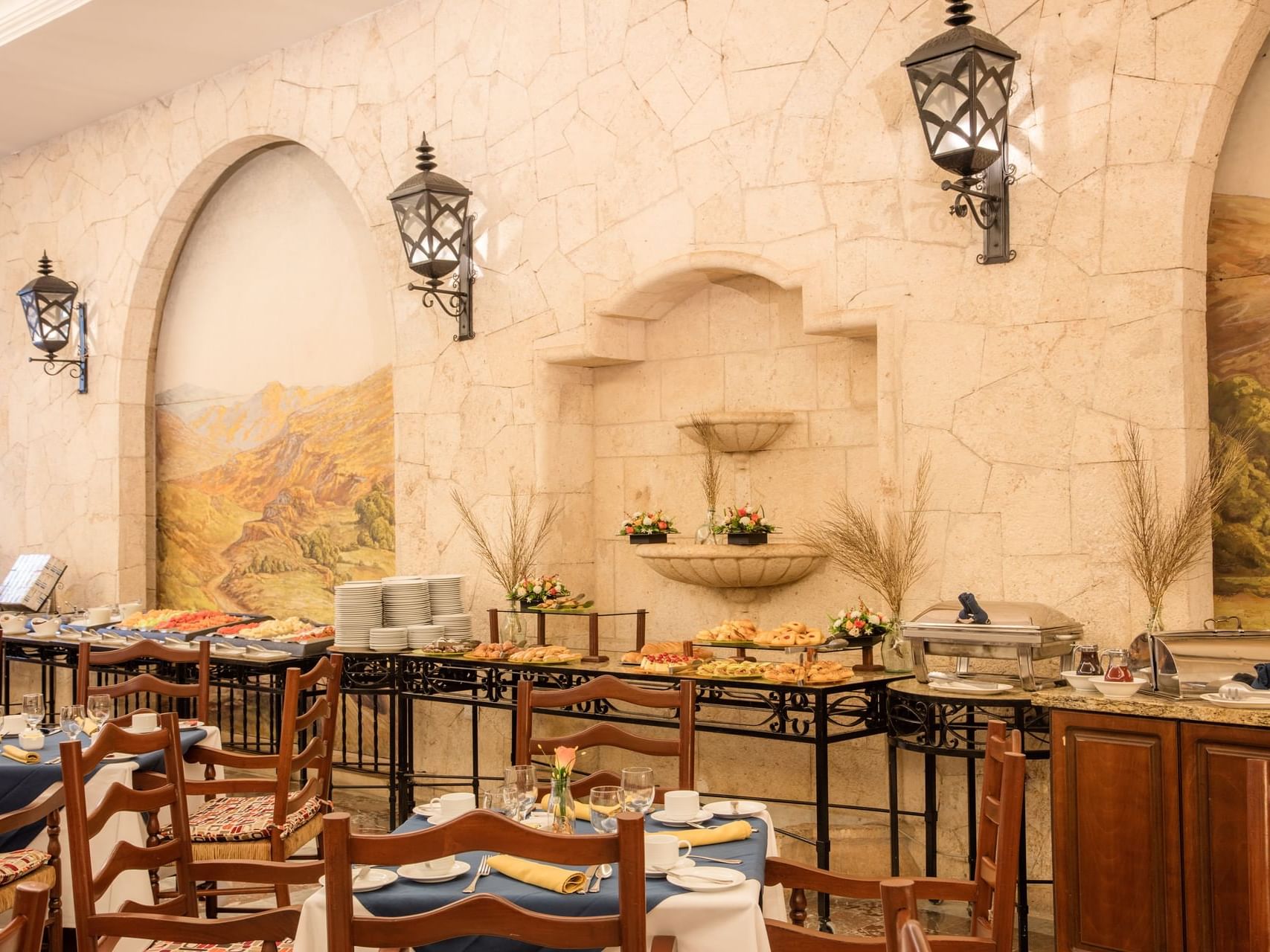 El Salmantino
Mexican - International
To visit Yucatán is to discover impressive places and truly unique dishes.