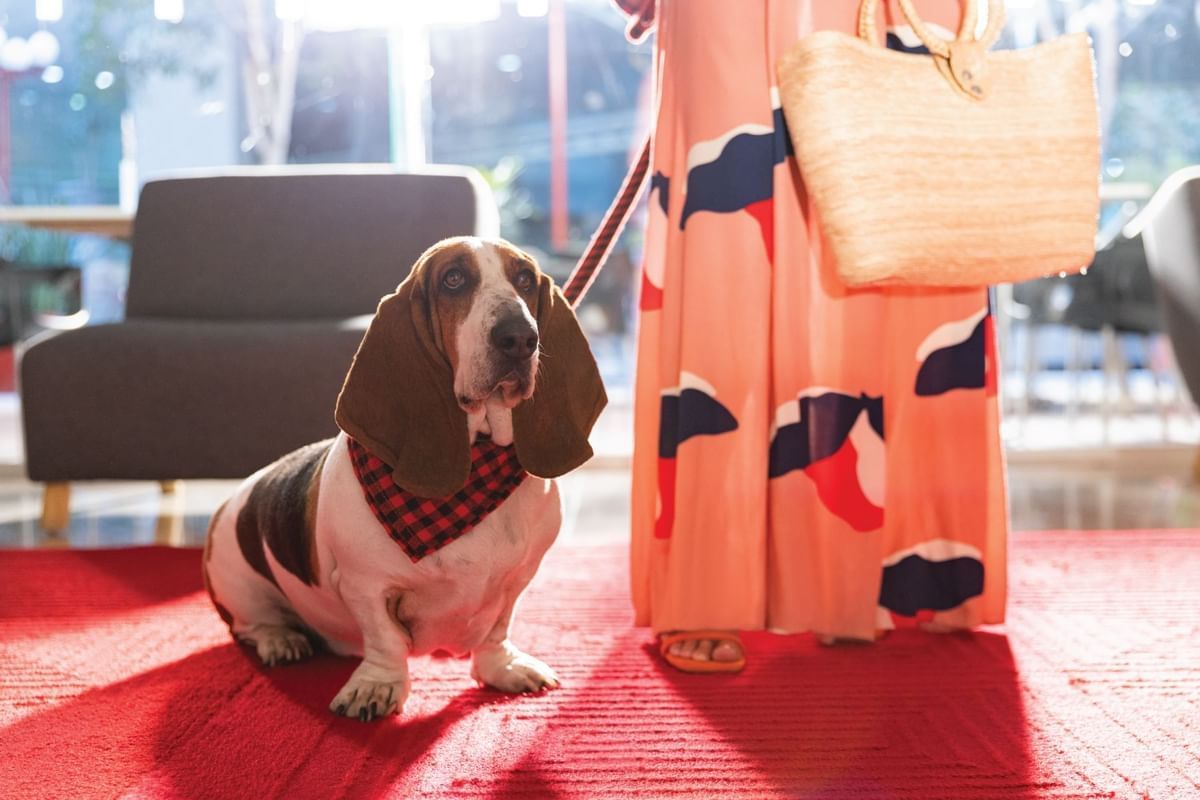 DOG FRIENDLY
With our Dog Friendly Hotels program, your beloved pet can be part of a wonderful experience at our hotels. Enjoy together the destinations that we have selected for you, all of them with wide open spaces and with a special kit for him. It includes amenities to use during your stay such as a comfortable and exclusive bed, a plate with a drinking fountain and much more.
These are some considerations about our Dog Friendly Hotels program
Book directly at fiestainn.com and select one of our Dog Friendly categories.
The cost is $800.00 MXN plus taxes per night, per room. This rate includes lodging for the dog and extra cleaning.
Your pet must be small or medium size with a maximum weight of 20 kilos; You can also take up to two small dogs, as long as they do not exceed 20 kilos.
You will receive an Essential Kit that includes a bed, mat and plate that you can use during your stay. This returns when you check out
You must bring your food or contact the concierge to request it prior to your arrival with an extra charge.
Available only at Gamma Ciudad Juárez, Gamma Orizaba Grand Hotel de France, Gamma Villahermosa Centro Histórico, Gamma Guaymas Armida Hotel.
Program designed for you to enjoy together, you just have to respect the rules of coexistence and safety for everyone's comfort.
For emotional support dogs, the following considerations are taken into account:
Additional nightly fee of $800.00 MXN plus taxes, per guest room. The fee includes your dog's stay and special cleaning.
Only one small or medium dog with a maximum weight of 44 lb is allowed.
Guest must present a medical certificate issued by a mental health specialist with a seal and professional license, valid up to 12 months prior to the check-in date.
Your dog must always wear a leash or harness and remain within allowed areas: your guest room, circulation areas, and specially designed areas.
Your dog cannot access the hotel's dining outlets, swimming pool, fitness center, event spaces, or restricted areas.
Guests will be responsible for their pet's behavior. In case of any damage to the property or affectation to another guest or staff, the guest will be responsible and will pay accordingly.